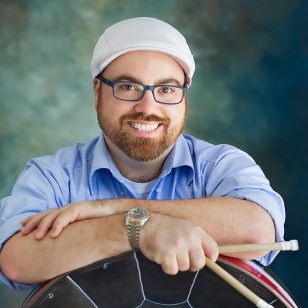 Email:

jgalvin@indiana.edu
Department:

Jazz Studies, LAMC, Percussion

Campus:

IU Bloomington
Merrill Hall, MU007B

Joe Galvin was appointed assistant professor of music in jazz studies and Latin American and Caribbean music at the Indiana University Jacobs School of Music in 2022. He was previously visiting lecturer in music in percussion at the school.
Having taken a varied path to becoming a steelpan performer and Afro-Cuban percussionist, Galvin studied piano and violin at a young age, and by high school, he was drawn to the drum set.
While there, he sought out and participated in as many music groups as possible, accompanying ensembles on piano and drums, singing in choirs, and playing various strings in everything from orchestras to garage rock bands. This musical eclecticism led him to begin college studying piano, but he quickly shifted to non-Western percussion, where he fell in love with the Trinidadian steelpan.
A few of his most noted appearances include as a featured soloist and ensemble member with the Aguavá New Music Group in 2005 at the Library of Congress, Washington, D.C.; sharing the stage with steelpan virtuoso Liam Teague and marimbist Kevin Bobo; performing several times at the Percussive Arts Society International Convention; and presenting at the National Society of Steel Band Educators conference. He performed in Trinidad's Panorama competition with the BP Renegades in 2013 and the PCS Nitrogen Silver Stars, directed by Liam Teague, in 2016.
Galvin earned his music degrees from the Jacobs School of Music, culminating in a doctor of percussion performance degree with a focus on steelpan and Afro-Cuban percussion traditions under retired professor and master drummer Michael Spiro. Galvin continues Spiro's educational legacy at Jacobs, directing several Latin American ensembles in both folkloric and popular music styles and teaching applied lessons in Latin percussion.
Galvin and Spiro's most recent collaborations include a documentary on classic Cuban rumba, Los Bandos: Rumba en Cazuela, which was nominated for a 2021 Cubadisco Award for Best Musical Documentary. The awards are the equivalent of the U.S. Grammys and Oscars combined. They also created an in-depth method book on the musical traditions of the Arará Savalú community in Matanzas, Cuba.
Galvin can also be heard on two Grammy-nominated albums: the Wayne Wallace Latin Jazz Quintet's Intercambio and Spiro and Wallace's Canto America with La Orquesta Sinfonietta.
Released in 2017, Galvin's most recent album, BÁKINI: En el Nuevo Mundo, is a collaboration with Spiro combining the folkloric music of Afro-Cuban, Afro-Brazilian, and Trinidadian lineages into a contemporary sound.